Welcome to OPCOM's Electronics and Radio Page!
New! 1959 Sylvania Tube Manuals Online

New! 1943 and 1949 Sylvania Tube Manuals Online

Project Ideas and Schematics: Computer, Tubes, Musicians'..

Pictures of Interesting, Unusual, and 'classic' equipment)

Articles of interest to electronics enthusiasts

Electronics-related software: calculators and tutorials

The Vintage Radio Phonograph Society Convention 2000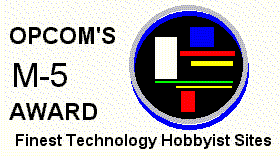 Does your site deserve it?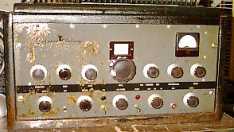 *
*

<! begin BOATANCHORS WEB-RING html code>
AMATEUR RADIO BOATANCHORS WEB RING

[Prev] [Next] [Skip Next] [Random] [Next 5] [List Sites]

<! end BOATANCHORS WEB-RING html code>


Tesla Coil Ring


OPCOM's Top Page
Visitors since 08/17/98
LE FastCounter