VAX and Now Alpha!-VMS for Hobbyists:
Pat Jankowiak (a.k.a. OPCOM), The original requester of the VMS Hobbyist License, Welcomes you!
[] OpenVMS: The Official Hobbyist Licensing and Information Site at Montagar Software Concepts
[] GrayMatter ScriptServer -excellent for those larger systems with several printers and large print queues
[] ScriptServer from GrayMatter Software: Hobbyist/Developers' Licensing
[]RAXCO hobbyist license for Perfect Disk (defragmenter for VMS)
[]Easy first-timers' VAX setup online cheet sheet
[] Typical Medium Size Hobbyist VMS Cluster
[] Typical VMS Hobby activities
[]Big Iron Rescue - Road Trip 01/2001
[] U.S. National DECUS
[] The Dallas / Fort Worth Compaq User Group
[] The Excellent OpenVMS Hobbyist CD-ROMs (Complete Install Kits for OpenVMS)
[]Shannon Knows DEC, Volume 4, Number 11
[]DECUServe Hobbyist Discussion
[]Report: The DFWLUG 15th Anniversary Party
[]VMS FTP strategies
[] What's a VAX?
[] My VAX, Alpha, and PC
[] What are VAXen?
[] What's VMS?
[] Is your computer Crufty?
[]UNIX
[]OVMS Hobbyist Hot Sauce
[] DEFBOO.CMD

The DFWCUG, our Compaq User Group here in North Texas, is very active, and we invite you to come to a meeting, on the second Wednesday of quarterly months, 5 p.m., at Compaq Computer Corporation, Lincoln Tower III, 9th floor, 5430 LBJ Fwy., Dallas, Texas, 75244. (972)702-4500
Please check our online newsletter, "Quadwords", for current calendar / speaker info, or
e-mail the Newsletter Editor.
e-mail the Newsletter Editor.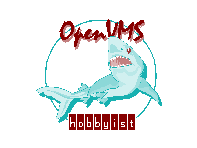 Join the OpenVMS WebRing
Previous
SkipPrevious
SkipNext
Next
List
Random
Next5
<!http://fastcounter.linkexchange.com!>

FastCounter by LinkExchange


vms rules, vms rocks, openvms rules, openvms rocks,